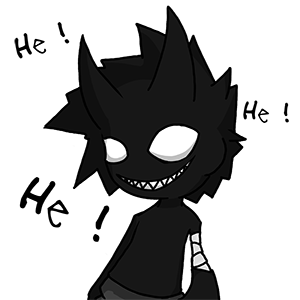 > 27y Game designer & Artist.

I'm self-taught in Drawing, 3D and Programation + a 3y Game Design formation.
I create my games by my own to share with the others the world that live in my head. And i try to live from my productions.

I continue to learn and work really hard on my creations and i hope they will give you good times playing them !

> Find me on social media :
Instagram (EN) : https://www.instagram.com/am.hyde/
Twitter (FR / EN) : https://twitter.com/Amaury_Hyde
Steam : https://store.steampowered.com/search/?publisher=Amaury%20Hyde&ndl=1

See ya !